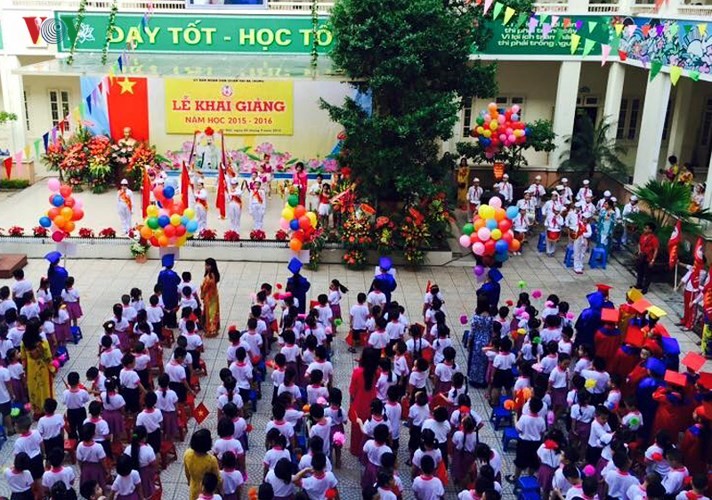 (Photo: Ba Luc)
In the upcoming academic year, the Ministry of Education and Training will restructure organizational and management systems in pre-schools and general educational establishments, and build more kindergartens in industrial parks and export processing zones. IT application in teaching will be boosted while higher education will be further improved in line with regional and global standards. The 2018-2019 school year is forecast to face numerous difficulties as many localities have recently experienced devastating flooding, which resulted in degrading school infrastructure, classrooms, and teaching and learning equipment.
Pham Hung Anh, Deputy Director of the Department for Material Facilities and School Equipment, said: "We have asked localities to thoroughly review the existing infrastructure and school equipment, and prepare plans on repairs, upgrades, and equipment procurement. To date, all 63 provinces and cities nationwide have submitted their plans to relevant authorities, to prepare material conditions for the coming new school year."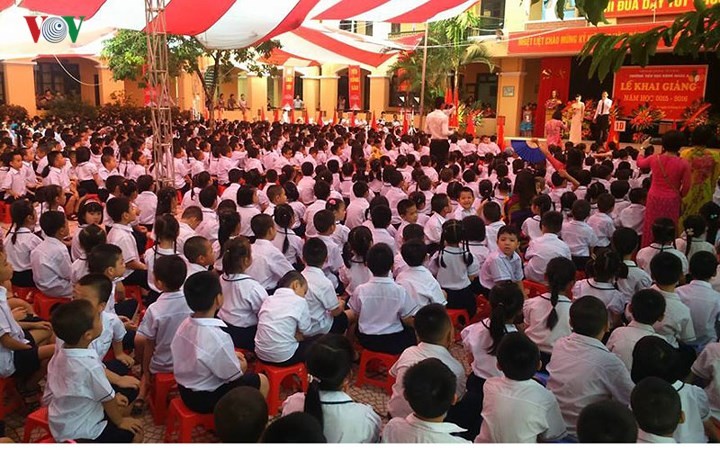 (Photo: Lai Thin)
The Ministry of Education and Training will issue new curricula for general education and ensure enough textbooks.
Associate Professor, Dr. Nguyen Van Tung, Deputy Editor-in-Chief of the Education Publishing House, said the company has well prepared for the new school year, adding: "Sufficient textbooks have to date been published and distributed to all localities."
To ensure an efficient academic year, the preschool education sector will further develop schools and classes in industrial and export processing zones, strengthen state management on nursery education, minimize child related violence, and address the shortage of teachers.
The general education sector will continue to prepare for the realization of the new textbook program, improve the quality of exams and assessment, especially the national high school graduation exams; strengthen lifestyles, and life skills for students; and renovate management mechanism in high schools.
Universities will continue to enhance their fiscal independence, while improving education quality in line with the Fourth Industrial Revolution.
Nguồn: vovworld.vn